Our team has the right experience to keep your walkways looking great.
Walkways are typically built with hard, durable materials such as concrete, brick, or stone to ensure they can stand up to the elements. However, while these materials are tough, they do still require some maintenance. For example, it's important to have your walkways cleaned regularly, as letting them get dirty allows weeds to take root on the surface and in cracks, which in turn will lead to more cracks. Our team at Elite Clean offers the walkway pressure washing services you need to keep your exterior paths looking great and in great condition.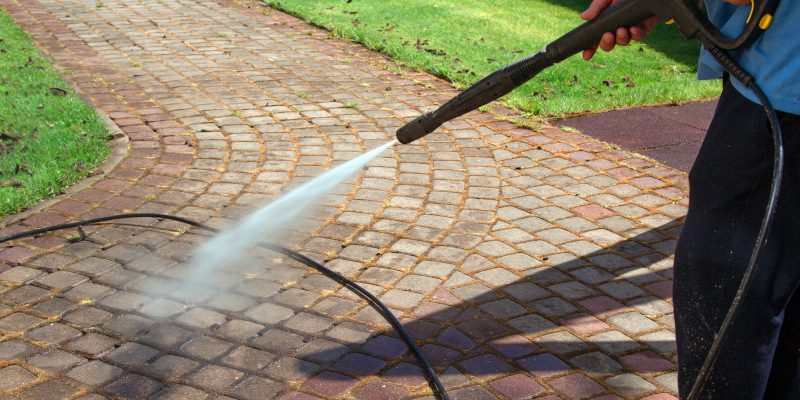 We offer both standard pressure washing and soft washing services, as the different methods are suited for different applications. Pressure washing is best for tough materials, which is why it is often our method of choice for washing walkways. Our team will spray down your walkways to remove all dirt and grime, leaving them looking like new.
As we alluded to above, our walkway cleaning services will also help keep your walkways in great long-term condition, as they will prevent dirt particles from abrading the surface and discourage weed growth. If you have questions about our walkway pressure washing services, simply give us a call to get the answers you are looking for.
Our team is proud to be a part of the community in Winston-Salem, North Carolina, and we want to help you take the best care of your home or business. If your walkways are looking worse for the wear, we encourage you to give us a call to learn more about out walkway pressure washing services.