Reach out to us to schedule a professional siding pressure washing service.
Nearly all structures have siding, which is a type of material used to seal the exterior walls. When the walls of a home or business are constructed, they have gaps and cracks that allow for air loss. But air loss can affect the indoor comfort and energy efficiency of a space, so installing siding over these walls helps to reduce how much air can move through those gaps. Siding comes in a range of designs, styles, and colors, so you might notice that one structure looks very different from the next, thanks to the siding choice.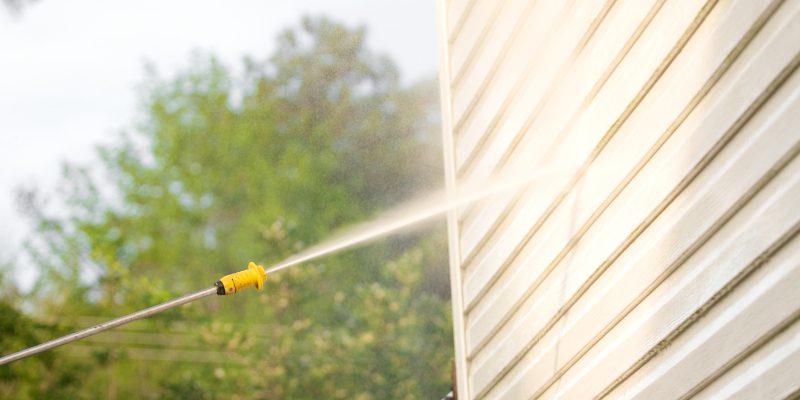 Since siding is placed on the outside walls, it's constantly exposed to the changing climate conditions. High humidity levels, rainfall, and overspray from your irrigation system can cause stains, resulting in the structure looking less appealing. The accumulation of dirt and grime on your siding might seem impossible to resolve on your own, but you don't have to attempt to clean it. Instead, reach out to our team at Elite Clean to schedule a professional siding pressure washing service. This effective cleaning method can blast away all types of contaminants, leaving your siding looking new once again.
Since we offer both siding pressure washing and soft washing services to clients in and around Winston-Salem, North Carolina, we can determine which method will work best for your siding. If the material can withstand exposure to high volumes of water pressure, we can perform siding pressure washing quickly and efficiently. Otherwise, we can perform soft washing. For more information or to request a cost estimate, contact us today.