We have undergone extensive training in the proper roof moss removal techniques.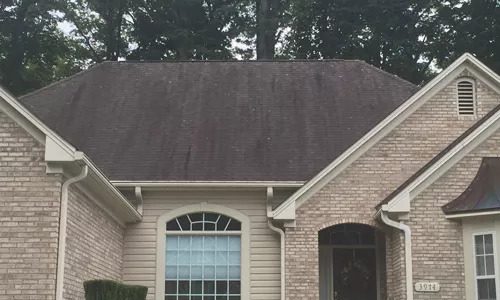 When you look at the trees growing in a forest, you might notice that many of them have a thick covering of natural growth on their trunks. This growth, known as moss, includes various small, flowerless plants that form in dense mats or clumps. Although moss growth isn't concerning when it happens in the forest, it can be a problem when growing elsewhere, like on your roof. Since moss doesn't require the same things as other plants need to survive, it can thrive on all types of surfaces. It also prefers to live in cool, damp areas, so shaded roofs tend to be especially appealing.
The reason moss growth on your roof is a problem is it forms a heavy covering that retains moisture. Its presence increases the risk of mold growth and bacteria, as well as rotting of your roofing materials. These contaminants shorten the lifespan of a roof, meaning it will require replacement sooner. Moss can also serve as an open invitation to critters and rodents who eat the plant, and they may take up residence there.
Check out our incredible Before and After results!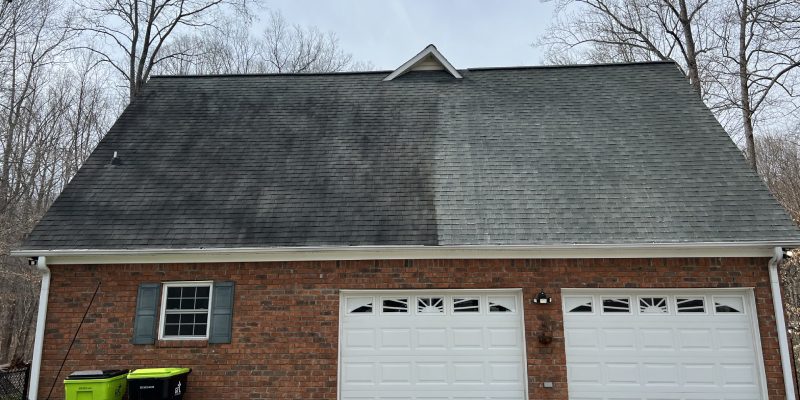 Roof moss removal is important, but it's a task best left in the hands of skilled professionals. Here in Winston-Salem, North Carolina, our team at Elite Clean can take care of this process for both residential and commercial clients. We have undergone extensive training in the proper roof moss removal techniques. Since roofing materials can sustain damage when exposed to too much water pressure, we typically use the soft washing method to perform roof moss removal and refresh the surface. Contact us to learn more or schedule a service appointment.